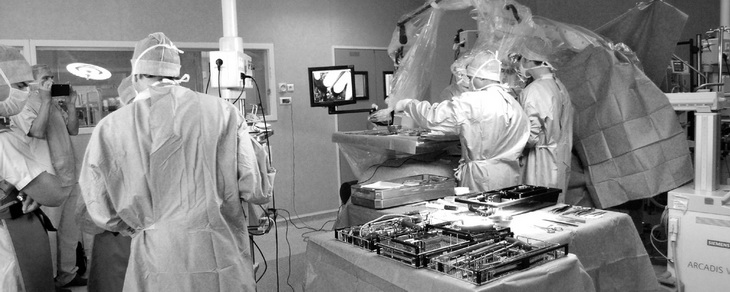 Problem:
With ROSA Spine, Medtech (now Zimmer Biomet) wanted to share with the world its design for a cranial and spine surgery robot.
This innovative, young company is an expert in medical robotics, and was looking for an ergonomic designer able to pre-industrialize the robot while ensuring compliance with the NFEN60601 medical standard.
The challenges were manifold:
– Imagine a "chameleon" concept adapted to the different needs of cranial and spinal column operations;
– Simplify the work process for the operating team;
– Design all the mechanics to comply with CE medical marking;
– Deliver a prototype ready for CE marking in under 18 months.